The most popular suburbs for property transactions over the past year revealed
The most popular suburbs for property deals have been revealed, with new figures showing the shift to sea-change or tree-change hotspots or outer suburbs offering more space.
Inner-city unit markets have also been busy, with first-home buyers taking the opportunity to purchase from investors who need the cash while the pandemic hits the economy.
Although large suburbs are likely to have a high volume of property transactions, the list still highlights the COVID-induced lifestyle shifts that have prompted buyers to take advantage of low interest rates and search for bigger homes further from the city where they can work remotely.
The Surfers Paradise unit market had the largest volume of property transactions in the year to June, at 2325, the latest Domain House Price Report found.
There was also a strong turnover of units in nearby Southport (at 984) and Broadbeach (at 859).
"It certainly has been busy," Ray White Surfers Paradise chief executive Andrew Bell said. "Some of the people that owned holiday apartments chose to sell them because some were feeling financially a bit pressured because of the pandemic – people who own restaurants and other things … there were a lot of properties previously used for Airbnb and the like [that] weren't getting the returns.
"But that was equally balanced out with people who went, 'We want to buy something in lockdown.'"
With many buyers still keen to move from the southern states to the Gold Coast, each time there is another lockdown the demand intensifies, he said, with the result that there is still a shortage of properties for sale.
Some are making a permanent move, while others want a place to spend their holidays while they can't travel overseas. Larger units close to the beach are popular and prices are rising, with new buyers spurred on when their friends or family members make a purchase, he said.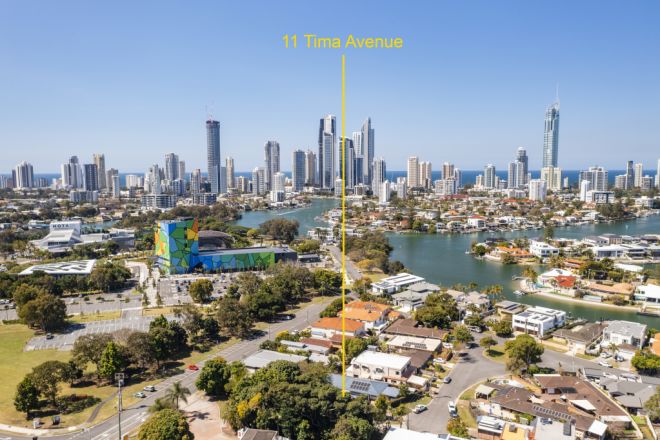 Further south, Port Macquarie on the NSW mid-north coast also recorded one of the highest levels of turnover in the country at 1026 sales over the year.
It's the busiest Naomi Hunter at HEM Property Port Macquarie has ever been, fielding enquiries from sea-changers and city dwellers escaping the pandemic and planning to work from home.
"I've been in real estate for 10 years and I've never seen anything like it," she said. "There's a housing shortage. We can't provide for the amount of buyers we have."
Her agency has had two deals over $2 million in the past six months, as southern buyers chase family homes with water views. Even three years ago, Ms Hunter says, agents were "high fiving" to sell a property for as much as $1.5 million.
With an ageing population, owners are selling to go into retirement villages or move closer to family, but demand is still outstripping supply at all price points, she said.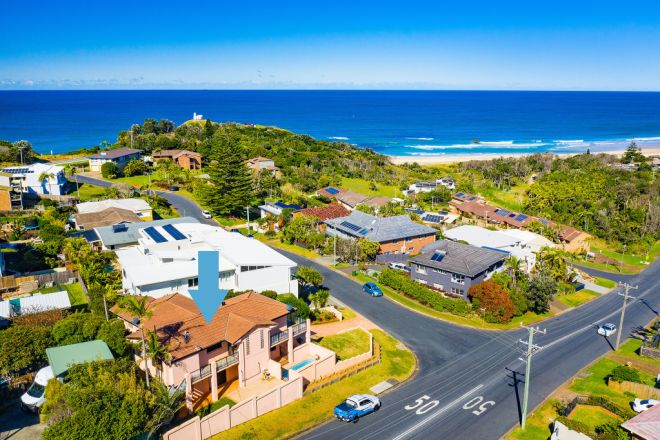 Orange has been another drawcard for former Sydneysiders, with 998 transactions over the year.
Outer suburbs of major cities have been turning over, and although large suburbs would usually have higher sales volumes, this has been compounded by remote workers' search for more space and a home office.
In Melbourne, large volumes were recorded in Point Cook in the west (1154), Craigieburn in the north (1088) and Pakenham in the south-east (1025). These relatively affordable growth corridors are also home to high levels of new building.
"It's been extremely busy," Barry Plant Point Cook partner Ray Hard said. "Demand is extremely strong and it comes down to low interest rates. People, rather than renting, are getting into the market and buying their first home.
"There are a lot of people upgrading because they're working from home."
Most of Mr Hard's buyers are locals taking the opportunity to upgrade but he also draws interest from other western suburbs or the inner-west looking for the larger homes, parks, amenities and schools on offer.
In the Melbourne CBD unit market, there were 1210 transactions, although the median price fell 1.4 per cent over the year to $542,500, compared to the previous year.
While international borders have been closed, international students and Airbnb guests are somewhat thin on the ground, prompting some investors to reconsider – and first-home buyers to jump in.
"Maybe those properties that are getting sold, the owner is in a desperate boat, or they worry because of COVID and lockdown, they're not getting the rental [returns]," First National Avant's Daniel Kon said.
"The majority of the buyers looking there at the moment are first-home buyers, so they want to take advantage of the first-home buyer grant and the … free stamp duty below $600,000."
First-time buyers can find more affordable options in the CBD than the suburbs, with decent two-bedroom apartments on offer for less than $500,000, he said, adding that the outlook for price growth is hard to predict.
As for investors? "They totally stopped," he said. "They're just holding back, they want to see how the market is going."
Originally published as: The most popular suburbs for property transactions over the past year revealedHow much does it cost to buy a house in Melbourne's most popular school zones?